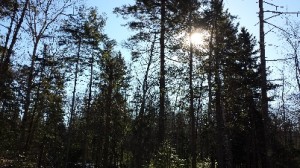 Our newest service: Clearing with a forestry mulcher
https://www.facebook.com/jonesassociatesinc/videos/705547719586986/
Jones Associates, Inc. offers a wide range of forest management services. We ensure landowners maximize their aesthetic, recreational, stewardship and financial timberland returns based on their individual goals and objectives.
Our clients range from homeowners who wish to improve wildlife habitat on their property to landowners placing land in tree growth and/ or generating income through timber sales, to corporations such as water utilities wishing to enhance and protect the watershed.
Many clients have found funding for forestry services through the NRCS EQUIP program. The Environmental Quality Incentives Program (EQIP) offers technical and financial assistance to agricultural and forest producers to implement conservation practices.
Our forestry staff has state and national Forestry certifications, and we are certified as a NRCS technical service provider.
Our forestry services include:
Planning:
Management Plans
Woods Wise stewardship plans
Water Crossings, Wood Yard and Wood Roads Construction
Harvesting Plans
Invasive Species Identification and Control
Permitting:
Harvesting in Shoreland Zone
Harvesting in the Direct Watershed of Public Water Supplies
Tree Growth Tax Plans
Intent to Harvest Applications
Municipal Harvesting Permits
Implementation:
NRCS Environmental Quality Incentives Program (EQIP) and Wildlife Habitat Incentive Program (WHIP)
Tree Planting
Timber Stand Improvement
Timber Sale: Contract Negotiations & Management
Marketing of Wood Products