Foresters, Logging, Surveyors and Environmental Consultants
How we do surveys…on mountaintops…in the winter!
SEE OUR NEWEST AREA OF EXPERTISE-UAS (DRONE) SURVEYING & SERVICES
When we add a capability, we do it with best practices in mind. We have an FAA licensed remote pilot ready to provide services.
http://jonesai.com/uas-drone-services/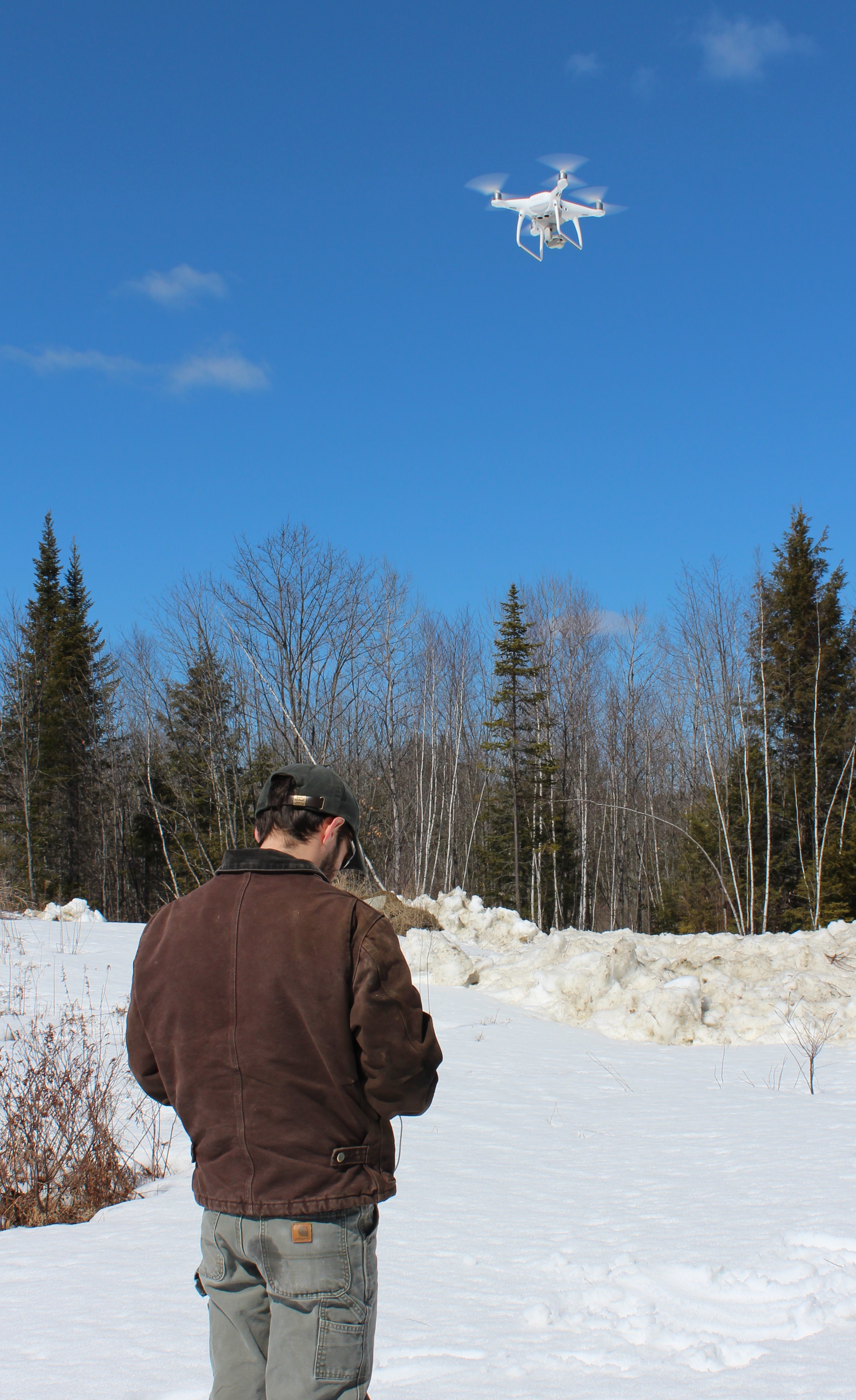 Our success is built on meeting our clients' needs by developing comprehensive interdisciplinary solutions to development challenges. Jones Associates works with commercial and individual landowners as well as government sectors, federal, state and municipal, to provide advice and assistance with project planning, permitting, and compliance.
Projects designed and managed by JAI have varied in complexity from single-issue land use questions to multi-faceted resource evaluations requiring inter-agency review. Our knowledge of state and federal environmental rules and regulations, backed by a strong working relationship with government agencies, results in a reputation for reliable and comprehensive technical services.
Jones Associates staff is comprised of individuals with a broad range of experience and technical expertise, including State licensed and nationally certified professional foresters, licensed surveyors, wetland biologists, and individuals trained and experienced in erosion control techniques and all facets of mitigation design.
Our services include permitting and project management, wetlands and natural resources, forest management, logging, land surveying, environmental restoration, bio retention and erosion control, GPS and GIS mapping and Ground Penetrating Radar.
Environmental Restorations Services, LLC.ERS uses specialized equipment to implement restoration and mitigation/compensation projects. This design-build capability allows us to provide our clients a very cost effective product while satisfying all regulatory requirements.